Looking at this aerial photographs taken by Mainichi Shinbun (one of the better ones in terms of even coverage on nuke issues in Japan; another is Tokyo Shinbun), it sure looks more than 60,000 to me. People who actually participated in the event seemed to have the same impression as mine (on this blog comment sections, and on twitter), that it was far bigger than official number by the police (30,000).

Mainichi quotes the organizers' number of 60,000 people, and also quotes the number by the police (30,000):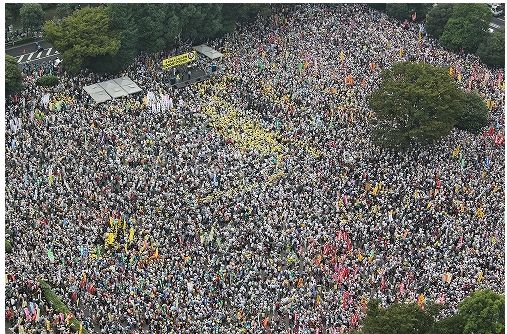 Meanwhile, photos from Germany's Spiegel and France's Le Monde, who used the photos from AP and other agencies. Spiegel puts the number at 60,000: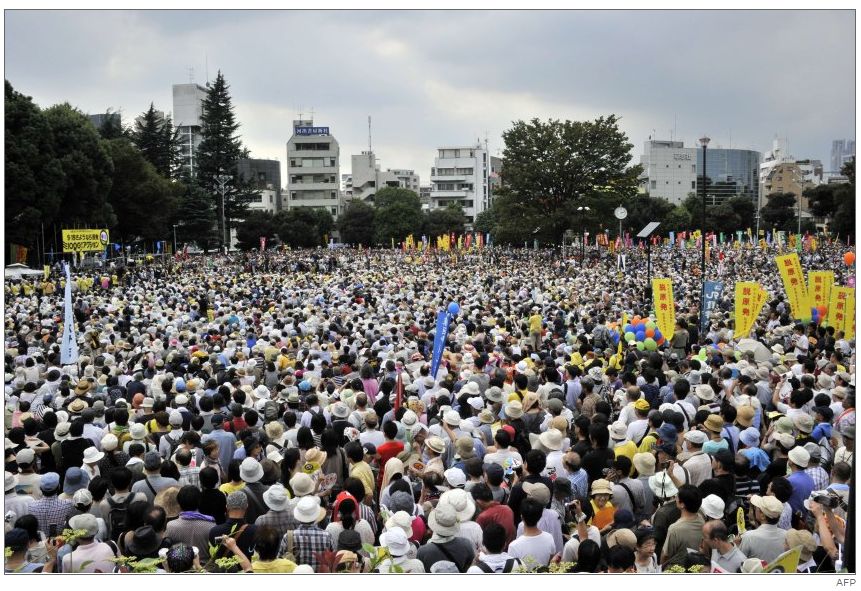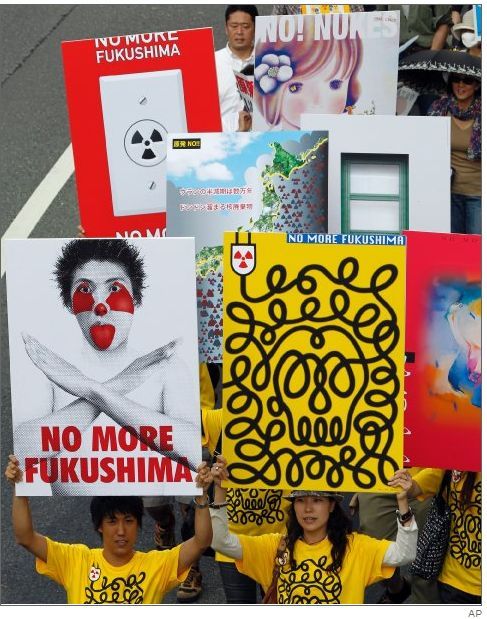 and Yomiuri, who says "more than 30,000 people gathered" (exactly the police official estimate):


Asahi, slightly better perspective but not much, but the article does quite the organizers' number, 60,000 people:

and the US paper Forbes, without photo, says "tens of thousands of people marched", but the article title declares "Thousands march against nuclear power in Tokyo". Thousands??

Many participants in Japan are indignant that their demonstration was called a "parade", as if this was some festival attraction. Well, give the media time to learn. To me, it's amazing that the MSMs like Yomiuri and Asahi covered the event at all, and even had photographs. Asahi and Mainichi sent in their own photographers for the event. (Yomiuri's looks like Jiji Tsushin's photo.) I would take it as a sign that the anti-nuke movement may be crossing the threshold in Japan in terms of the number of people, and the MSMs cannot simply ignore anymore.

Calling it a "parade" and using the lowest official estimate by the police as the number of participants is a classic way to belittle a movement.