From the sample taken on July 5 from the hole (No.1-2), 99 Bq/liter of cesium-134 and 210 Bq/liter of cesium-137 were detected, along with 900,000 Bq/liter all beta and 380,000 Bq/liter tritium.

Now, TEPCO announced the measurement of the sample taken on July 8, and the results are:

cesium-134: 9,000 Bq/liter
cesium-0137: 18,000 Bq/liter
all beta: 890,000 Bq/liter
tritium: (being measured)

According to Kyodo News, the observation hole No.1-2 is close to the hole where extremely highly contaminated water was found gushing from a crack in the wall into the ocean in early April in 2011. Back then, the radiation level above the water was so high that the survey meter went overscale; it was at least 1,000 millisieverts/hour, or 1 sievert/hour radiation at at least 1 meter off the surface of the water. I don't think TEPCO ever bothered to measure radiation levels outside the Containment Vessels if they were over 1 sievert/hour.

(From TEPCO's Photos and Videos 4/2/2011)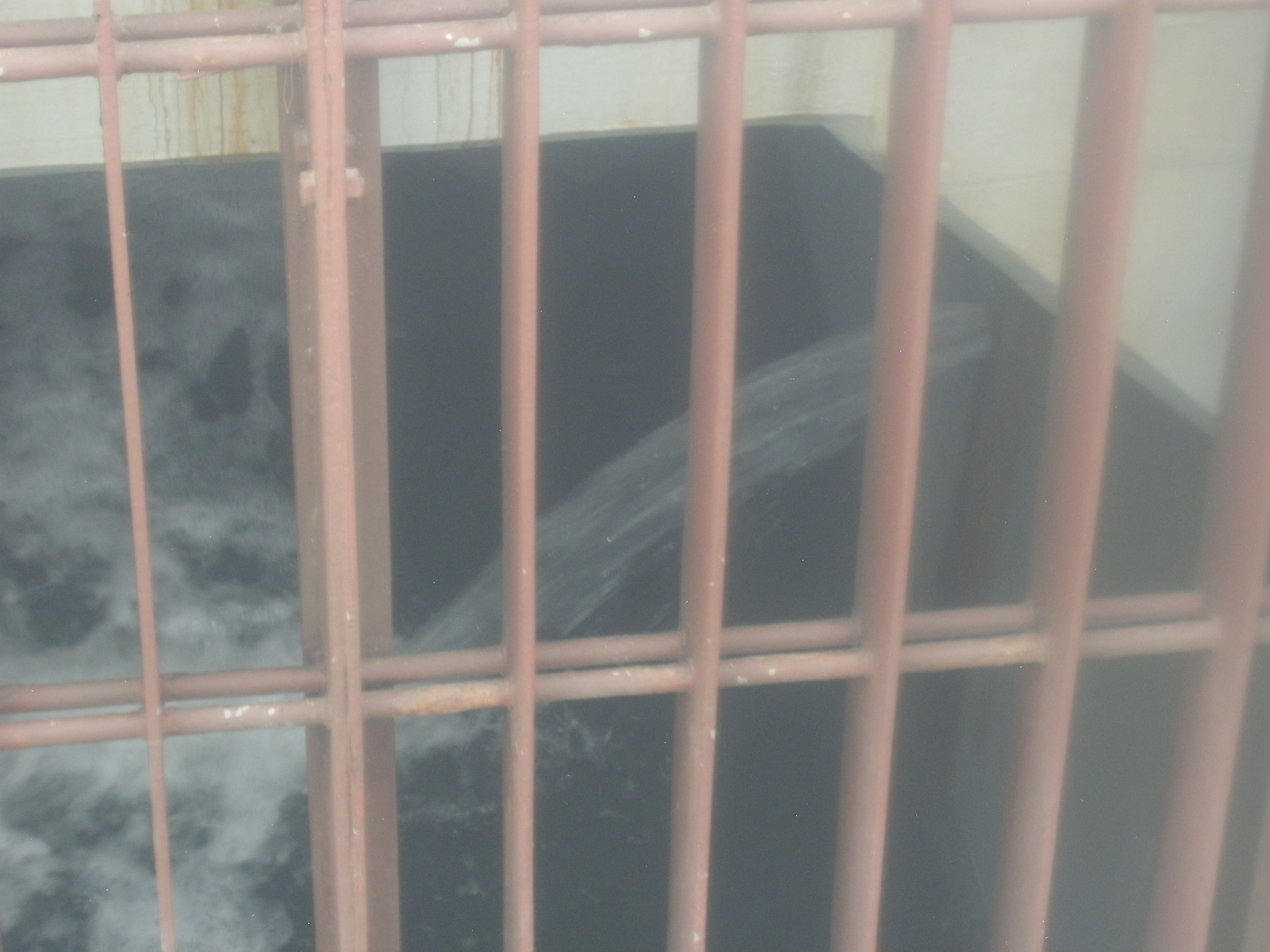 That extremely contaminated water was supposedly coming directly from Reactor 2, and my blogpost from 4/5/2011 says:

Water at the crack, outside the pit: 5.2 million becquerels/cubic centimeter of iodine-131
I couldn't find the numbers for radioactive cesium.


Ah, bad old times. (Image is from Yomiuri Shinbun, 4/5/2011.)

After bath salts, sawdust, shredded newspapers, baby diaper polymer (sorry, links to images are gone), concrete mix, that water finally stopped when special polymer was injected into the base rock beneath the culvert (duct) that was carrying the contaminated water.

At that time, I wrote, "OK. So the water is going elsewhere."

TEPCO says they plan to inject similar polymer along the ocean side of the turbine buildings to stop the contaminated water from reaching the ocean.

The water may go elsewhere.