Hirohiko Izumida, Governor of Niigata Prefecture, is a thorn in the side of TEPCO and the LDP government who want to restart Kashiwazaki-Kariwa Nuclear Power Plant in Niigata as soon as possible.

TEPCO's president Naomi Hirose went to meet with him on July 5 in an effort to convince the governor of the need to submit the application for inspection under the new regulatory standard (which used to be called "safety standard") set by Nuclear Regulatory Authority, and was rebuffed by the governor who wanted ...

Actually I did not understand what he wanted. Mr. Izumida kept asking Mr. Hirose, "What is more important to you, money or safety?" It is an impossible question for a president of (nominally) for-profit organization. Mr. Hirose tried to tell Mr. Izumida that submitting the application and having NRA inspect Kashiwazaki-Kariwa would be the best way to ensure safety. As far as I watched the video of the meeting and read about it (here and here) there was no dialog between the two. They simply talked past each other.

So now, it's the national government's turn to weigh in, and Mr. Akira Amari, former Minister of Economy, Trade and Industry (which is where Mr. Izumida came from) and current Minister of State for Economic and Fiscal Policy, had words with Mr. Izumida on July 30.

From Kyodo News (7/30/2013):

甘利明経済再生担当相は30日、東京電力柏崎刈羽原発6、7号機(新潟県)の安全審査をめぐり新潟県の泉田裕彦知事と東京都内で会談し、原子力規制委員会による審査への東電の申請を了承するよう理解を求めた。

Akira Amari, Minister of State for Economic and Fiscal Policy, met with Hirohiko Izumida, Governor of Niigata, in Tokyo on July 30 over the safety evaluation for Reactors 6 and 7 at TEPCO's Kashiwazaki-Kariwa Nuclear Power Plant (in Niigata Prefecture). Amari urged for Izumida to agree to TEPCO submitting the application for the inspection by Nuclear Regulatory Authority.

甘利氏は会談終了後、記者団に「審査するのは悪いことではない」と泉田知事に説明したが、知事の理解は得られず会談は「すれ違いだった」と述べた。会談は非公開だった。

After the meeting, Mr. Amari said to the press, "I explained to Governor Izumida that 'It's not a bad thing to have the plant examined', but I failed to obtain the understanding from the governor. We talked past each other." The meeting was closed to the press.

東電は6、7号機の再稼働に向け早期の審査申請を目指しているが、新潟県側との調整の遅れから申請できない状態が続いている。

TEPCO is aiming at submitting the application for inspection as soon as possible, so that they can restart Reactors 6 and 7 at Kashiwazaki-Kariwa. However, the company has been unable to do so because of delay in coordinating with officials in Niigata.
Kyodo News has a video of Governor Izumida speaking to the press after the meeting. I still don't quite understand what the governor is trying to achieve, but he seems to be saying:

Responsibility of Fukushima's recovery and compensation should be shared by the national government so that TEPCO doesn't feel the need to restart Kashiwazaki-Kariwa in haste (to generate revenue).

Talk with TEPCO's president has already started. All TEPCO needs to do is answer my questions.

TEPCO needs to talk to him with sincerity.

Problem is that there is no central government command (in nuclear policies) - Ministry of Education is involved, Ministry of Economy is involved, Ministry of the Environment is also involved.
So what does the governor want? What does he want to achieve? I still can't tell. If TEPCO's management speaks to him in a nice, sincere way, then he will be satisfied and let the plant restart?

As I wrote before, governors of prefectures where nuclear power plants are located DO NOT have legal say or power in allowing or stopping the operators' applications for NRA inspection. They do not have legal power to interfere with the decision of municipalities when it comes to allowing the operators to restart the nuclear power plants in their cities and towns.

Meanwhile at Kashiwazaki-Kariwa Nuclear Power Plant, TEPCO says a fluorescent light caught on fire in Reactor 6 turbine building. The fire died on its own. Just so you know.

From TEPCO's Photos and Videos page, 7/30/2013: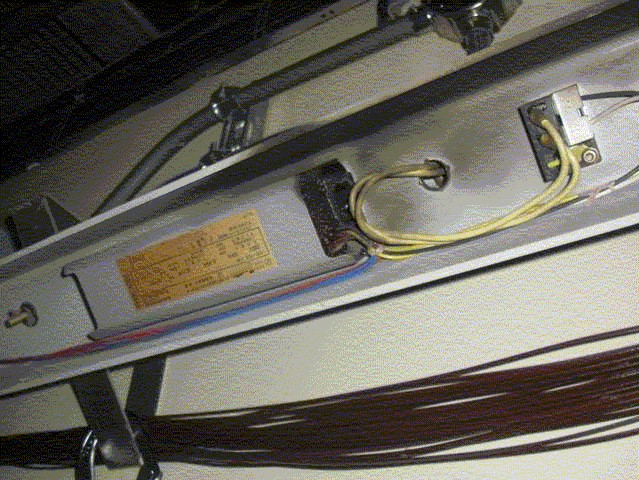 There is some negative campaign going on to discredit or smear Governor Izumida. Weekly magazines have been writing up articles telling the readers how Izumida was universally disliked while he was at Ministry of Economy, Trade and Industry, and many thought he was strange.

========================

(UPDATE 7/30/2013) From the reader "Beppe", Izumida's appearance in Hodo Station program:

"Izumida just showed up at Hodo Station and I had no problem understanding what he wants.

"Basically he does not want another Fukushima to happen; the new "regulatory" standard, which replaced the safety standard, does not offer enough guarantees and is based on the premise that accidents happen.

"He also wants to be able to evacuate the people in the 5km radius from KK: they tried evacuating 400 people and obtained a traffic jam; in case of an accident they would have to evacuate 20,000 people; he does not know how to do that.

"Moreover, in case of another accident, he wants it to be decided in advance who is expected to go and operate the power plant even at the cost of his life. Apparently in the US this is the army job; in Japan this is not decided.

"He also wants the KK npp to be reinforced taking into account *at least* the lessons from the 2007 earthquake: at that time the ground sunk up to 1.5m and, as a result, some electrical connections were severed and a relatively large fire broke out. Izumida is asking what if the same happens with the pipes that will connect the reactor to the filtered vent? if pipes are severed the reactor will discharge directly in the atmosphere, possibly at a few meters height. This is not being addressed by Tepco.

"Obviously he sees a lot of issues with nuclear power and he is getting no satisfactory answer. He met Amari but Amari has no decisive power; he would like to meet NRA's Tanaka but the latter refused to meet him.

"During the interview he came across as being very passionate about the issue and I do not see what personal benefit he could get from asking nuclear power to be safe. I wish we had many more Izumida."