This is now a toddler-would-start-to-be-embarassed level of a mistake.

In preparation for the typhoon rain, workers connected the hose to transport rainwater into a square tank (TEPCO calls it "notch tank") and turned on the pump. The problem was that they connected to a wrong tank in a wrong area (H6 Area, instead of intended H2), and the rainwater overflowed.

Photo from TEPCO (10/1/2013):

(Photo taken by Nuclear Regulation Authority)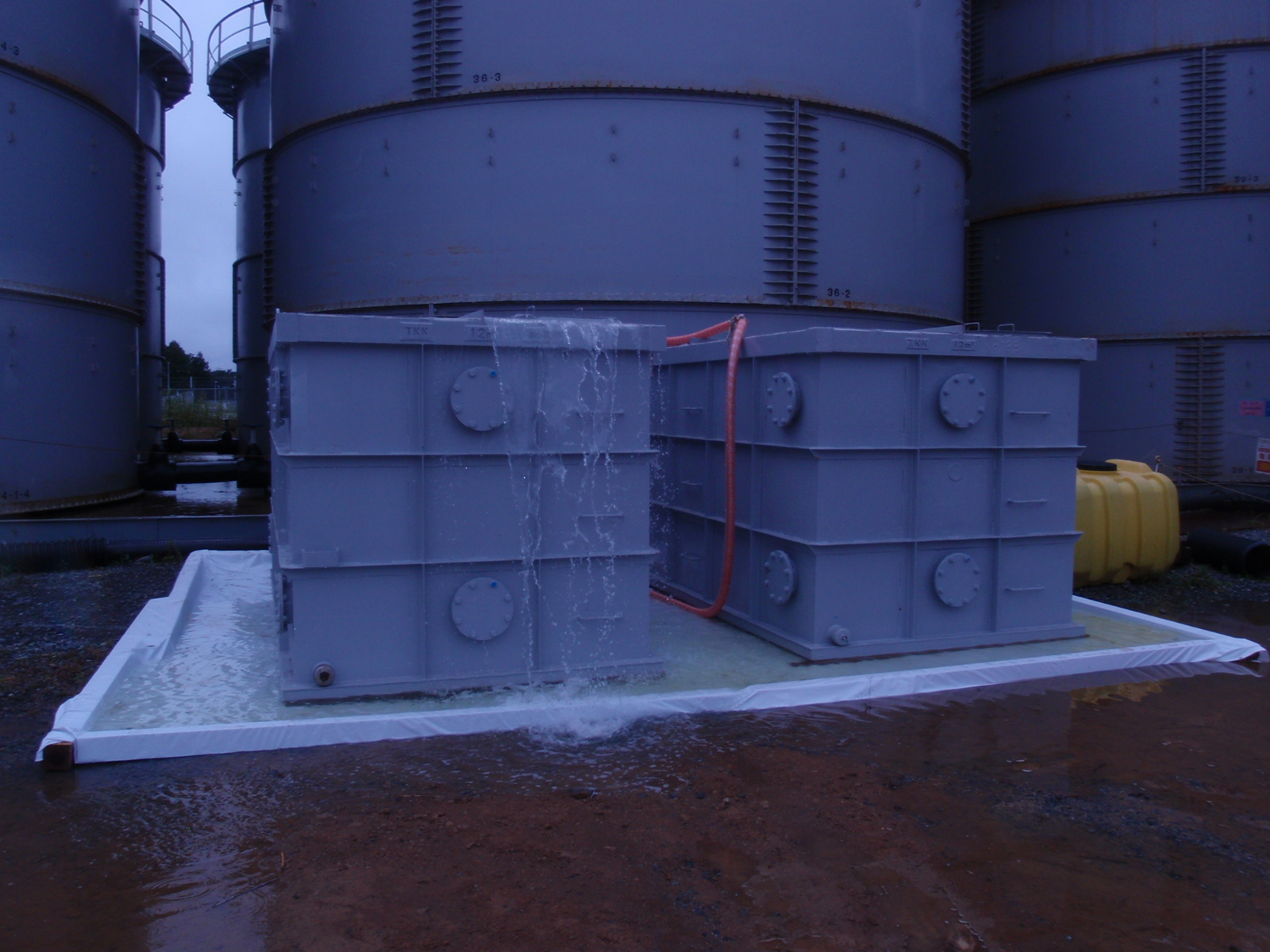 NRA chairman Shunichi Tanaka is worried about the recent spate of minor water leaks at Fukushima I Nuclear Power Plant due to apparent worker errors, and commented, according to Mainichi Shinbun (10/9/2013):

「現場の士気がかなり落ちており、不注意によるトラブルを起こす原因になっている。今後東電の経営陣に(士気向上を)求める必要がある」

"The [workers'] morale at the plant has dropped considerably, causing problems due to carelessness. We need to request TEPCO's top management to (boost the morale)."

Commissioner Fuketa, in the same Mainichi article, also said:

「汚染水の移送先の間違いなど単純な人的ミスが発生しており、看過できない」

"Simple, human errors are occurring, including the one where workers transported the contaminated water to a wrong tank. We cannot overlook such errors."
So, what are you going to do, Dr. Tanaka and Dr. Fuketa?

TEPCO's top management, as with any top management at any large corporation, does not necessarily know how the front-line workers at the plant work. Recall how then-Plant Manager Masao Yoshida had to fight the top management to get the job done at the plant.

Besides, many workers at the plant are made to work for peanuts ($100 a day, if that) with no benefit or job security, as a contract worker at a subcontractor.

The best morale-boosting thing TEPCO could do, I think, would be to split out the plant as a separate company, directly hire the workers with benefits, raise own capital and attract companies/people with expertise in decommissioning. Too bad the idea, which was first raised and advocated by then-TEPCO Chairman Katsumata in 2011, was shot down by the Democratic Party of Japan administration under Naoto Kan.