(UPDATE 2) TEPCO restarted the cooling after 6PM on June 6, using the backup system (which was not broken by the way). The SFP water temperature had risen to 42 degrees Celsius.

======================================

(UPDATE) It may take 3 days before TEPCO can fix the problem (wires not insulated well) in the backup motor. The rise in temperature of the SFP water is expected to be 0.3 degrees Celsius per hour, so in 3 days the temperature of the SFP water may rise by 21.6 degrees to 56.6 degrees Celsius (as the current temperature is 35 degrees Celsius, as tweeted by Councilwoman Kuniko Tanioka, who obtained the information by calling the NISA).

======================================

Cause unknown so far. This is the motor for the secondary cooling system for the Reactor 4 spent fuel pool (see the diagram below, circled in red), installed outdoors:


From TEPCO's photo for the press, 6/5/2012 (Photos were taken on 6/4/2012):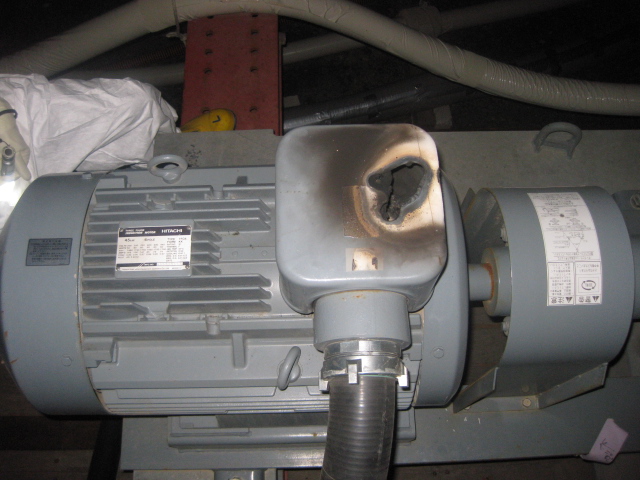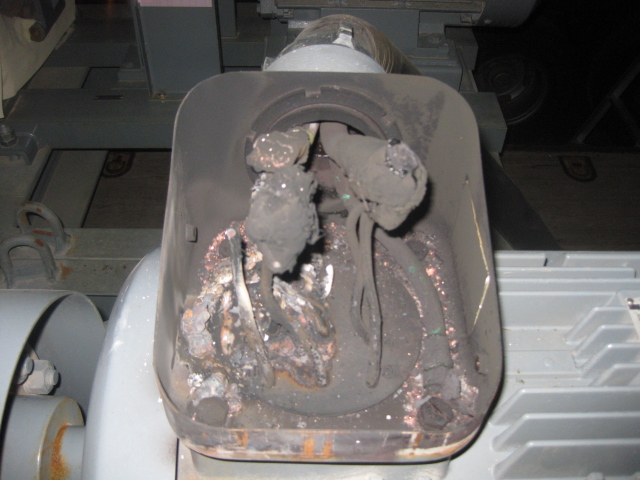 As of 5AM on June 6, the temperature of the Reactor 4 Spent Fuel Pool is 38 degrees Celsius.