This is a photograph that TEPCO released, showing the location of leak, in Reactor 4 turbine building, of the highly contaminated water from Reactor 3 turbine building basement. For more details of the leak, see my previous post.

From TEPCO's press release on August 14, 2012: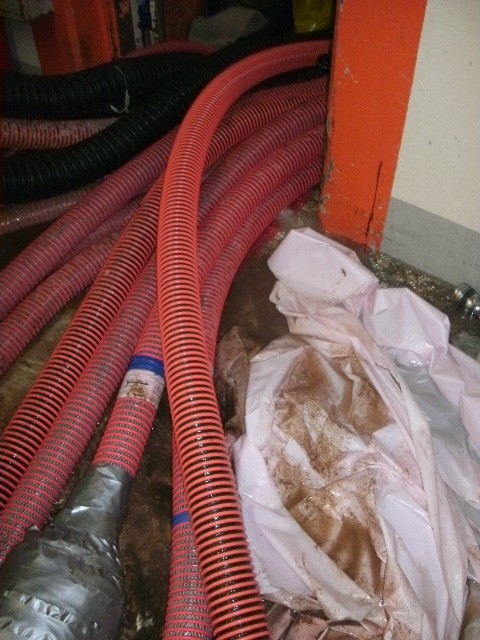 According to
Asahi
and other news sources, the amount of contaminated water leaked was 4.2 tonnes. TEPCO announced 77,000 becquerels/cubic centimeter of radioactive cesium was in the water.