The team from IAEA, lead by Juan Carlos Lentijo, visited Fukushima I Nuclear Power Plant on April 17, 2013. TEPCO released the still photos and the video of the visit. They went to the place I don't think I've ever seen before: Reactor 4's Torus Room.

Photo of Reactor 4 Torus Room, from TEPCO Photos and Videos Library 4/17/2013. Click to enlarge.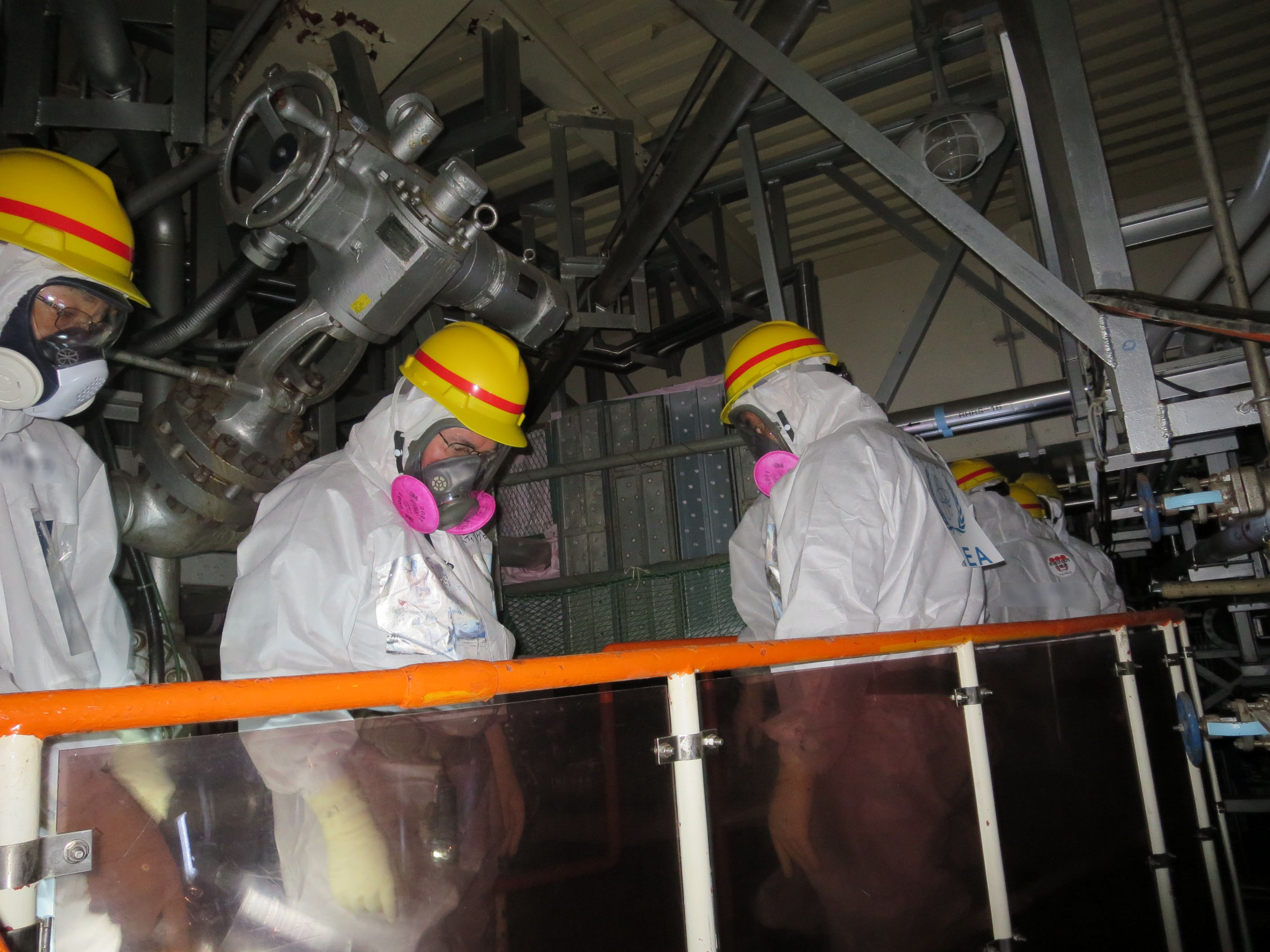 The video that was released by TEPCO didn't have the segment of the Torus Room. The team also toured the compound on a bus, looked at the in-the-ground waste water ponds from the bus, gave a speech,went up to the operating floor of Reactor 4. Not very interesting.

What was very interesting to me was the press conference that the IAEA team gave after the visit, and how it was reported. But that will be the topic of the next post tomorrow.