Assuming the same pace throughout the 24-hour period, it would be only 52 tonnes of water - about half of much publicized 100 tonnes per well per day, totaling "300 tonnes of contaminated water" assumption by METI.

From TEPCO's English press release, from the Japanese email alert for the press, 8/9/2013:

Status of Pumping up Groundwater from the Water Collection Pit at the East Side of the Unit 1, 2 Turbine Building in Fukushima Daiichi Nuclear Power Station

At 2:10 PM today (on August 9), groundwater was pumped up from the water collection pit (south) installed at the east side of the Unit 1, 2 Turbine Building and transferred to Unit 2 vertical shaft C.

Amount of groundwater pumping up from the water collection pit as of 8:00 PM today (on August 9) is approx. 13m3. Of those, approx. 3m3 are transferring to the vertical shaft C.
So, TEPCO is pumping up the groundwater in the embankment area to dump it back in Shaft C, where the highly contaminated water from April 2011 has been sitting. TEPCO's representative at yesterday's meeting of Nuclear Regulatory Authority's working group on dealing with contaminated water at the plant was saying the operation would be useful in diluting the density of radioactive materials in the highly contaminated water.

Uh...

Here's the pit that became operational (from TEPCO's Photos and Videos Library, 8/9/2013):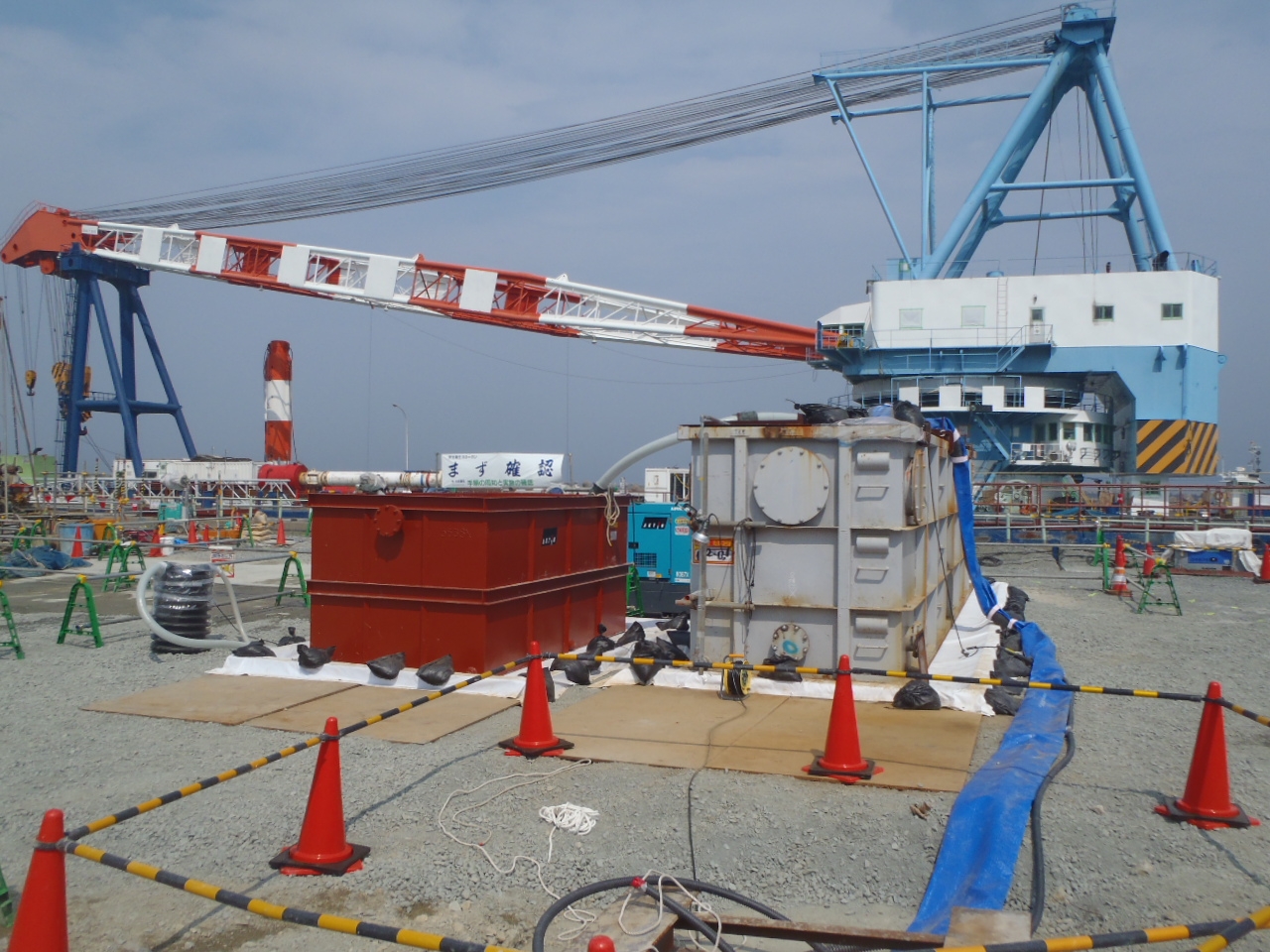 Groundwater is pumped up by the suction pump (small black thing on the left), then transferred to the filtration tank (red tank in the middle), then to the gray water tank. Then it will be transported to Shaft C in the flexible blue tube you see coming out of the gray tank.