By the way, TEPCO released 600 photographs taken by its employees and workers from affiliate companies at the plant in the early days of the nuclear accident (starting March 11, 2011). They are only available at TEPCO's Photos and Videos site in Japanese. Look for entries that have September 11, 2012 date (2012年9月11日).

Here's the summary document (PDF) which lists the photos with brief descriptions, as well as thumbnails of photos of particular locations (from page 15).

Page 16: Landing dock right before the tsunami, water withdrawing and exposing the dock structure. (Click to enlarge)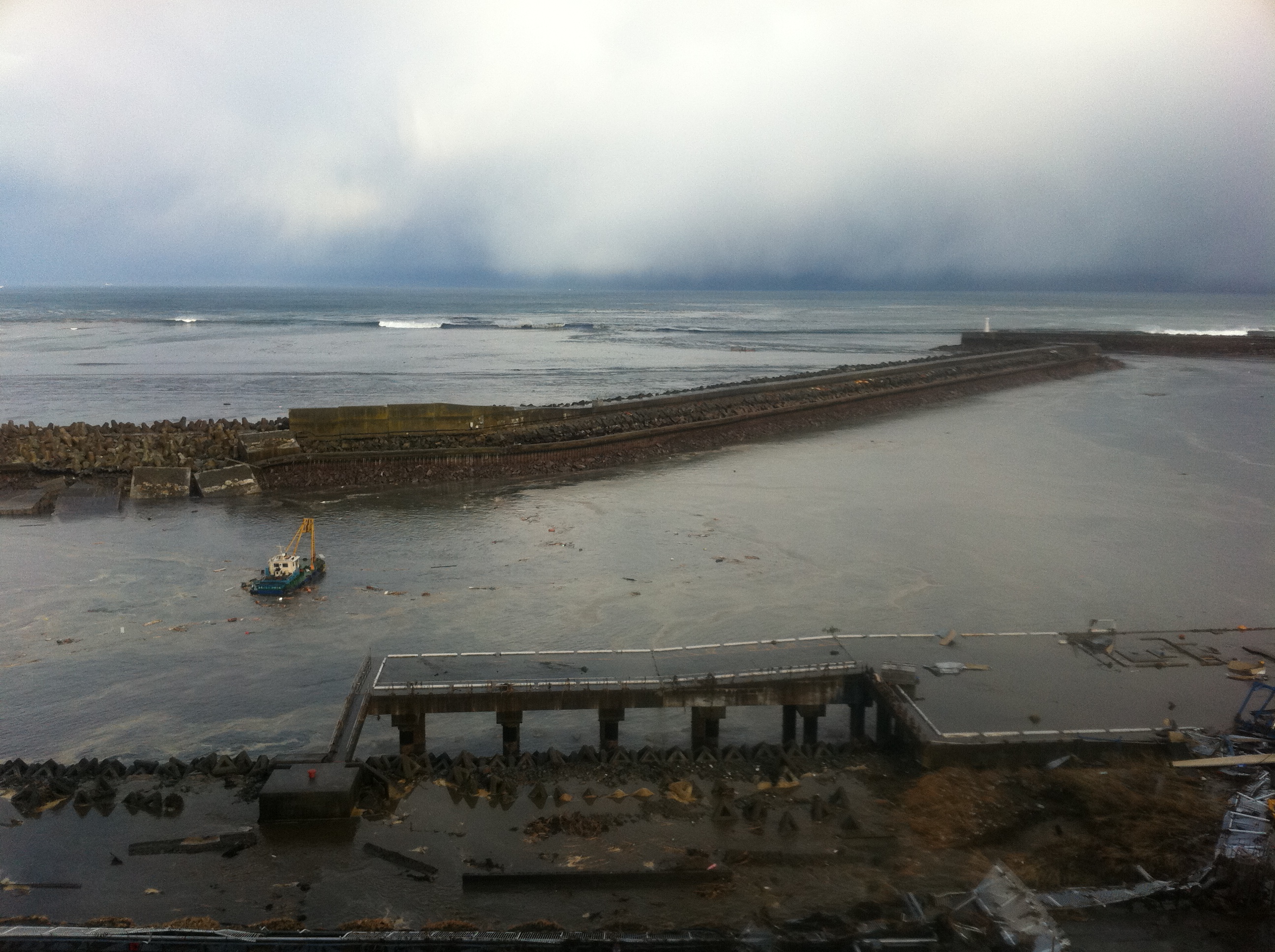 Then, on the horizon, you see it coming.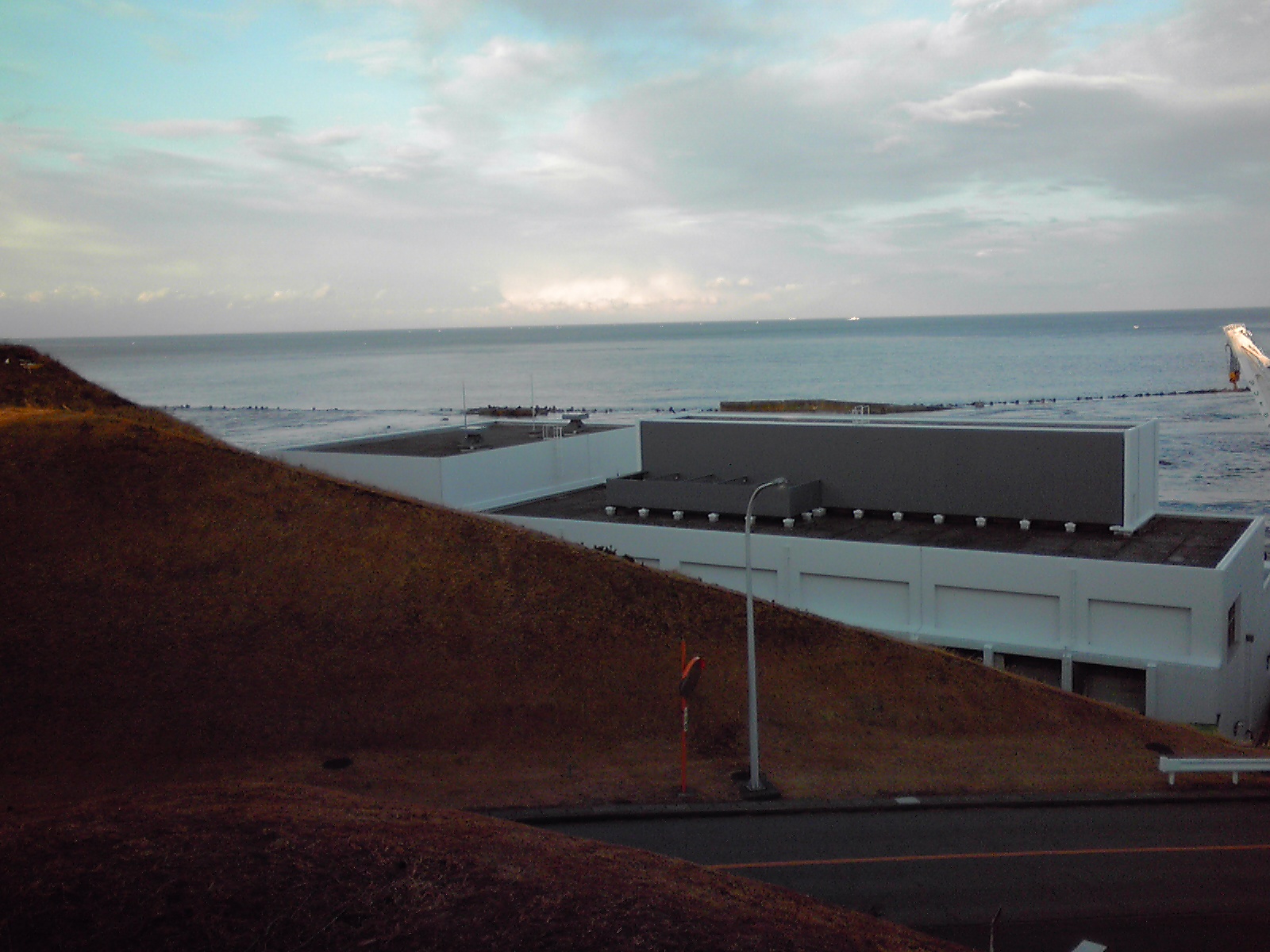 I would certainly not want to see the scene in the second photo in person.