TEPCO released more photos of the Reactor 2 Torus Room taken by the robot "Survey Runner" on April 18.

As I posted yesterday, about 90% of the circumference of the torus was covered by the robot, instead of about 1/3 to 1/2 that TEPCO had anticipated.

It looks dry for the most part, but the robot did see the water (the 7th photo).

From TEPCO's Photo for Press page, 4/19/2012:

Toward PCV (Primary Containment Vessel):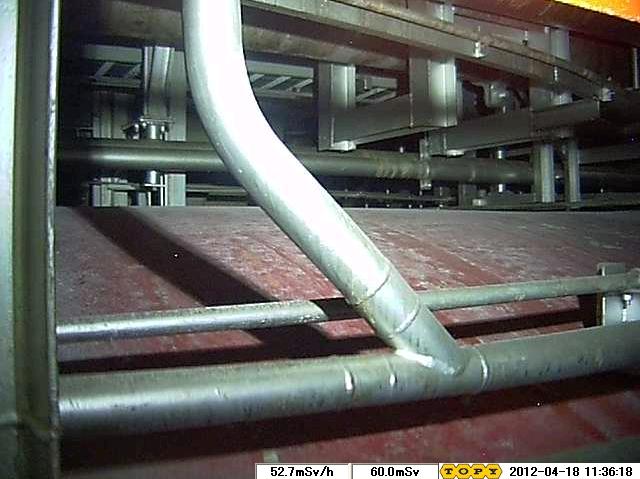 Above the southeast S/C (suppression chamber) manhole: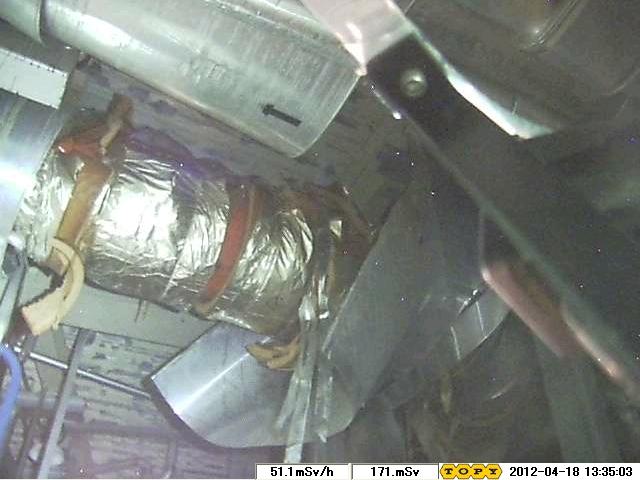 The southeast S/C manhole: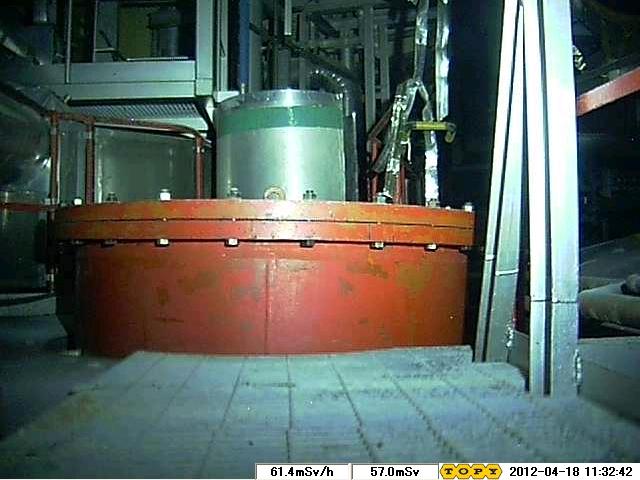 The north S/C manhole: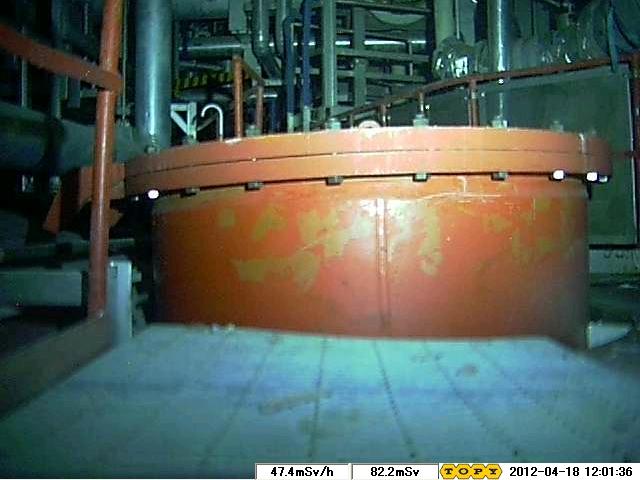 Northeast passage: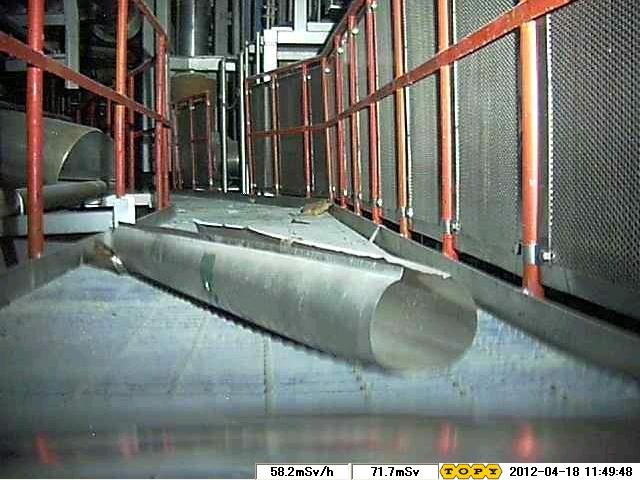 Above the northeast passage: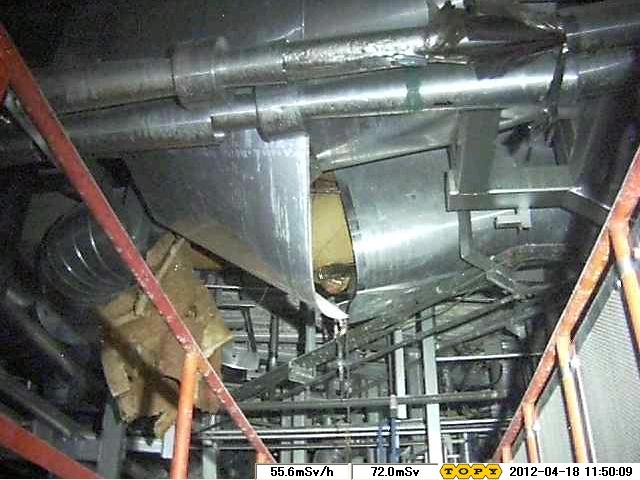 Lower part of the Torus Room: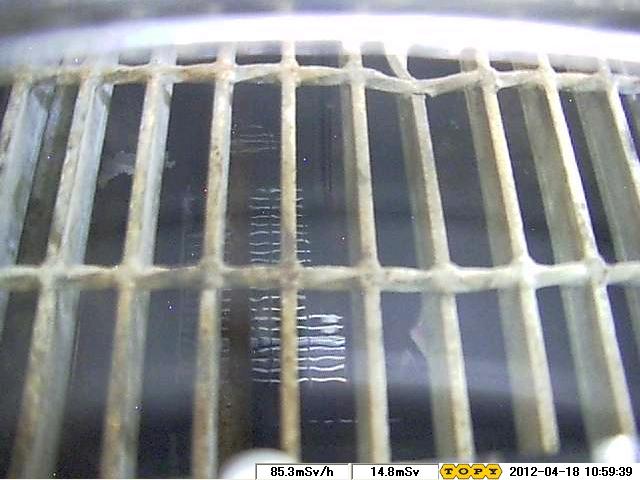 Above the south passage: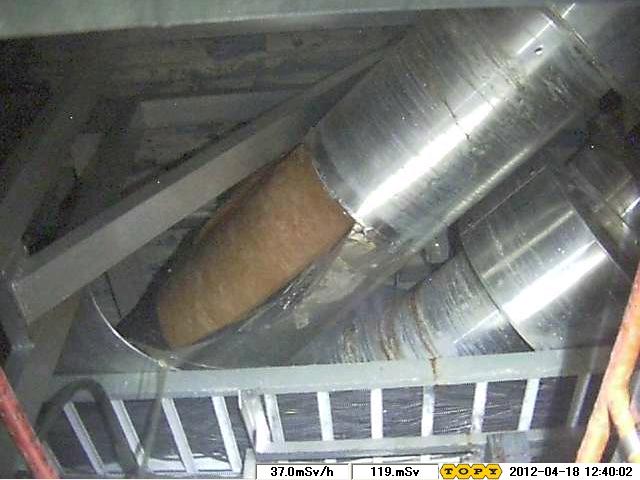 I'm downloading the videos (there are 6 of them), but you can view them at TEPCO's page here.